The Communication Workers Union
Welcome to the home page of the Communication Workers Union, Newcastle Amal. We represent members in the Postal and Telecoms industries in the North East of England, and in particular, Northumberland, Tyne and Wear, and County Durham covering one of the largest geographical area and our membership is spread over a very large area from rugged coastal towns and villages, stunning countryside and historic towns and cities.
---
Catch up on the latest news via Twitter
Contact us at: Newcastle Amal Branch, Communication Workers Union, Unit 21, Quay Level, St Peter's Marina, Newcastle Upon Tyne, NE6 1TZ: Or Telephone: 0191 228 9288, or email the branch on branchsecretary@cwunewcastleamal.org
Interesting stuff

The best membership benefits...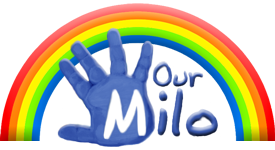 Milo Browne is a very brave little boy who suffers from delayed physical and mental development and has so far baffled medical experts who are unable to give a diagnosis of his condition. He was born and lives with his family in Howdon, Newcastle upon Tyne.
Milo's parents want to give him the very best quality of life they possibly can, however the reality is that to do so will cost money, far more than they could possibly afford.
This is important because Milo's main way of learning is through play, and sensory play is vital, and you can help make a real change in his life.
Click on Milo's logo above to go directly to his fund raising site and see how you can make a real difference.